ABOUT DRAIN-FX
HOW TO UNCLOG DRAINS WITH OUR DRAIN UNCLOG TOOL
Drain-FX is an innovative product that lets you take control of your clogged sinks, drains, showers and any other drainage pipes that are clogged. Our simple and easy-to-use product is designed in a manner that makes it easy for almost anyone to use and unclog drains in their homes without having to call a plumber and pay outrageous fees. With this product you never have to worry about paying someone else to unclog drains from your home again. With its unique eco-friendly way of unclogging all drains using only the power of water, Drain-FX gives you back the control of clearing clogged drains back into your hands with our amazing drain unclogging tool.
PRODUCTS
THERE IS A DRAIN-FX SOLUTION FOR EVERY CLOG / SLOW-RUNNING DRAIN
A tool to unclog drains of any kind, we have three variations of our amazing drain-unclogging product. Choose from one of our following three excellent choices of Drain-FX products and see how to unclog your drain today without any effort! Choose from our three easy-to-use products to unclog drains and don't pay anyone to unclog drains for you ever again! With Drain-FX you can do this yourself in just three easy steps!
HOW DRAIN-FX WORKS
DRAIN-FX USES SIMPLE TAP WATER & CLEVER ENGINEERING TO CREATE A MINIATURE PRESSURE WASHER THAT BREAKS UP AND WASHES AWAY CLOGS AND HELPS UNCLOG DRAINS OF ALL KINDS
Our brilliantly engineered product removes complicated procedures out of the equation and focuses on the most simplest approach to unclogging your drains. Simply using water, our unique eco-friendly product helps unclog drains in just three easy steps!
STEP 1
UNSCREW THE AERATOR HARDWARE FROM YOUR FAUCET & INSTALL THE WHITE INSERT.
STEP 2
ATTACH THE DRAIN-FX HOSE TO THE INSERT & SLIDE THE OTHER HOSE END INTO THE DRAIN.
STEP 3
TURN ON THE WATER & MOVE THE HOSE UP & DOWN IN THE DRAIN TO CLEAR THE CLOG!
CONTACT US
CANADA:
TORONTO, ONTARIO M9B 0A9
UNITED STATES:
SAN DIEGO, CALIFORNIA 92117
TOLL-FREE: 1-877-626-3627 X137
EMAIL: info@drainfx.com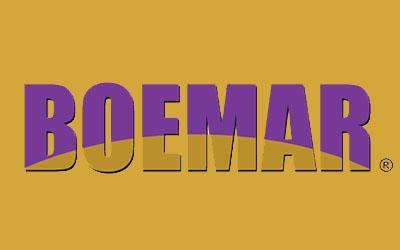 About Boemar
BOEMAR PRIDES ITSELF AS A LEADER IN STRATEGIC RESEARCH & DEVELOPMENT AND IS PROGRESSIVELY BECOMING ONE OF THE MOST DIVERSIFIED AND INNOVATIVE PRODUCT DEVELOPMENT COMPANIES NATIONWIDE. THROUGH THE INTRODUCTION OF SPECIALIZED PRODUCTS FOR MANY DIVERSIFIED INDUSTRIES AND A DEDICATED EFFORT TO THINK OUTSIDE OF THE BOX, WE CONTINUOUSLY STRIVE TO ENHANCE & IMPROVE TRADITIONAL METHODS. OUR UNIQUE LEADING-EDGE INNOVATION, ALLOWS US TO INTRODUCE REVOLUTIONARY SYSTEMS, WHICH OFFER UNPARALLELED QUALITY AND SUPERIOR RETURN ON INVESTMENT.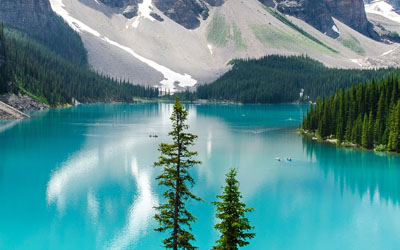 Our Vision
BOEMAR'S CORE BUSINESS AS A RESEARCH & DEVELOPMENT COMPANY, IS TO INTRODUCE THE MOST EFFECTIVE AND VIABLE SOLUTIONS FOR UNRESOLVED CHALLENGES FACING VARIOUS INDUSTRIES WORLDWIDE. OUR GROWTH IS PRIMARILY ATTRIBUTED TO A UNIQUE AND DIVERSIFIED PORTFOLIO OF CUSTOM PRODUCT DEVELOPMENT, CONSTRUCTION PRECISION AND EXTENSIVE MANUFACTURING EXPERIENCE, WHICH HAS SUCCESSFULLY SET US APART FROM THE REST. OUR GOAL IS TO CONTINUE TO BE THE TRENDSETTER ACROSS A DIVERSE RANGE OF INDUSTRIES, BY TURNING IMAGINATIVE IDEAS INTO LEADING-EDGE INNOVATIONS & SYSTEMS.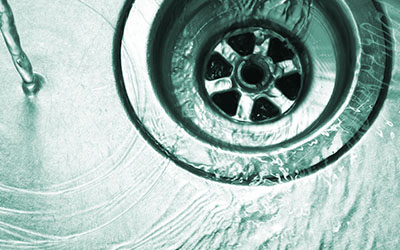 Drain-FX
DRAIN-FX WAS DESIGNED BY A PLUMBER AND USES SIMPLE TAP WATER AND CLEVER ENGINEERING TO CREATE A MINIATURE PRESSURE WASHER, THAT BREAKS UP AND WASHES AWAY CLOGS. EVEN STUBBORN CLOGS LIKE SAND OR CAT LITTER THAT 'BACKFILL' ARE EASILY REMOVED AND FLUSHED AWAY. DRAIN-FX WAS DESIGNED TO WORK WITH BOTH COLD AND HOT WATER, WHICH CAN HELP MELT AND REMOVE CAKED-ON GREASE, PROTEIN OR FATTY DEPOSITS FROM INSIDE THE DRAIN TRAP.